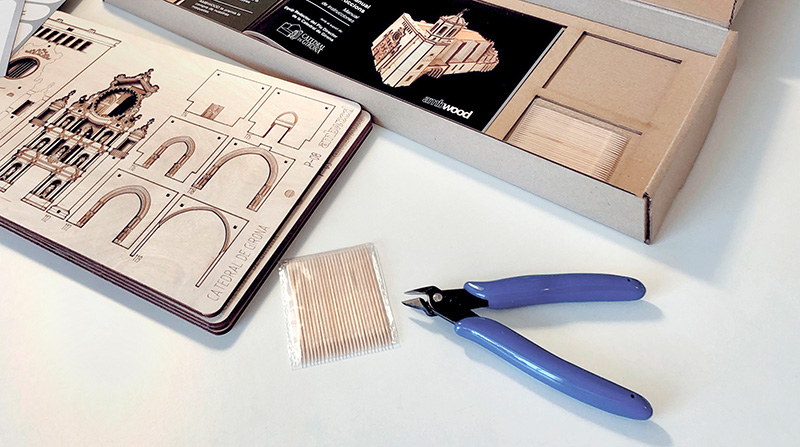 At the bottom of the box you will find one or several bags with wooden sticks for joining the pieces.
We recommend using small cutting pliers (not included) to cut them. If not available, a cutter can be used with care.
The pieces have been designed to facilitate their removal. However, some pieces are delicate and require special attention. These are indicated by the FRAGILE PIECE icon .
Follow the instructions on how to remove the parts in the following videos.
There are three types of joint: follow the indications of the icons in the following videos.